Learn to Analyze Data Like a Facebook Data Scientist.
Be a Part of the Data-Driven Future of Business.
Your basic Microsoft Excel skills will unlock powerful analytics -
if you learn the right techniques.
Yes, I really do use these tools/techniques in my work
The Future of Business Will Be Data-Driven.
Is data reshaping your profession?


While data has always been used in business, things have changed. Functions like HR, Product Management, Sales, Marketing, and Customer Service are embracing advanced analytics to drive better business outcomes. In the future, employers will expect data skills just like they expect skills with Word, Excel, and PowerPoint today.
Do you want to be a part of this data-driven future?
It's hard to avoid all the social media posts, magazine articles, and news clips trumpeting how analytics are permanently changing the way organizations operate – and changing the expectations of employers. Microsoft Excel is an exceedingly powerful analytical tool for ANY professional - when used with the right techniques. You can use your basic Excel skills to prepare for the data-driven future.
Will your lack of math/programming skills hold you back?
This course teaches you how to analyze business data using the mighty process behavior chart (PBC). PBCs are as remarkably powerful as they are simple. All you need to use PBCs to analyze your business data are basic Excel formulas to do the calculations.
Unlock powerful analytics


Using your basic Excel skills, you can learn to apply process behavior charts to your business data. With these charts you will be able to analyze data in a statistically rigorous, repeatable way. For example, this course will teach you how to compare groups of data for actual differences - no Excel statistical functions required!


Sound too good to be true? Check out the lesson preview videos in the curriculum section 👇.
Powerful Business Data Analysis With Excel.


I've designed this course to give you the one of the most valuable data analysis skills I've found in my 10+ years of hands-on analytics work. What is taught in this course isn't fluff. I've used the mighty process behavior chart in my work at Schedulicity and Microsoft and I use these charts with my consulting clients. Here's what's included in the course:
5+ hours of video lectures.
This course is designed for ANY professional. If you have basic Excel skills, you will learn everything you need to apply process behavior charts to your business data.


7 hands-on experiences.
You learn data analysis by conducting data analysis. The course includes 7 hands-on labs with downloadable Excel workbooks.
Lifetime access to the course and to me.
Your course purchase includes lifetime access to the content, any future updates, and access to me for your questions via the course platform.
30-day, no questions asked refunds. If you are not completely happy with your course within 30 days of purchase, ask me for a refund.
Real Students. Real Results.
"
I've just completed Dave's
Introduction to Business Analysis with Excel
course. I found it hugely enjoyable, engaging and well paced. I learnt a lot of useful concepts which crucially I found I could relate to very well thanks to the courses use of Excel as a vehicle for teaching the ideas.


I would highly recommend Dave's material to anyone looking for a suitable launching pad into learning Data Analytics
. I've tried many different platforms over the last few years, including the big MOOC platforms like Edx and Coursera and I've found Dave On Data to be by far the best for my purposes. I would also recommend you check out his

YouTube channel

.

"
- Ian Harpin
"I am dual qualified as an engineer and teacher. I used SPC extensively when I was a semiconductor engineer previously. In an age of Power BI dashboards, it seems that using Excel to create process control charts are obsolete. Then Dave came along. 


He was able to explain in a very lucid way how Excel and the humble line chart can be supercharged. I was totally glued to the screen and hung on to every word. I understood how the past could be brought to the present. Not only that, I am now inspired to read more about the maths behind the charts. This topic is akin to watching paint dry. 
From a teaching point of view, for Dave to teach so well speaks volumes of his ability
.


I wish Dave had come along when I was doing my data science course last year.  It would have made things so much easier to understand."
- Len Kwok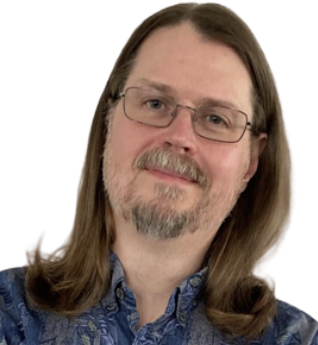 Your Instructor & Coach
Dave Langer is the founder of Dave on Data where he crafts and delivers training designed for ANY professional to develop valuable data analysis skills. Dave's vision is a world where data analysis skills are as common as skills with Microsoft Office.


Dave has successfully trained 100s of professionals in a live classroom setting and 1000s more via his online courses and tutorials. Dave is a hands-on analytics artisan, having used the combination of Excel, SQL, and R to deliver insights that drove business strategy at companies like Schedulicity, Data Science Dojo, and Microsoft.


Dave holds a BA in economics and a MS in computer science from the University of Washington.
Unlock Data Analysis
Risk Free
Helping you become a part of the data-driven future of business is my mission, but it has to be right for you. If you are not 100% happy with the course, let me know within 30 days of purchase. I will refund your money, no questions asked.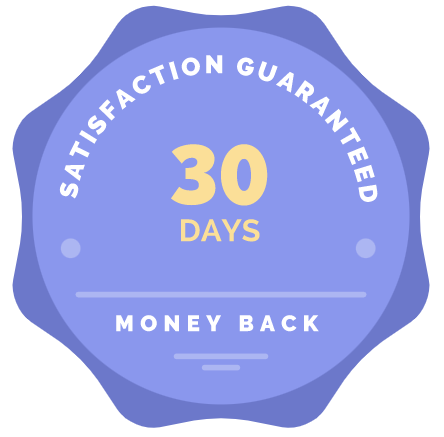 Frequently Asked Questions


How much is the course?
The course will is priced at $149 USD, plus any applicable taxes.
A payment plan is available.
Here's what the course includes:
5+ Hours of video
7 hands-on labs
Access to Dave for any questions
How long do I have to complete the course?
You have LIFETIME access to the course upon purchase.
Do I need to know a lot of math for this course?
No! This course is designed for ANY professional, regardless of math background.
Do I need to be an Excel expert to take this course?
Absolutely not. If you know how to use Excel tables, pivot tables, charts, and common Excel functions (e.g., SUM), you are good to go. No fancy Excel needed.
What if I need 1-on-1 help?
Students of Dave on Data live and online courses can purchase 1-on-1 analytics coaching services.


What is the refund policy?
You can ask for a refund within the first 30 day of purchase. No questions asked.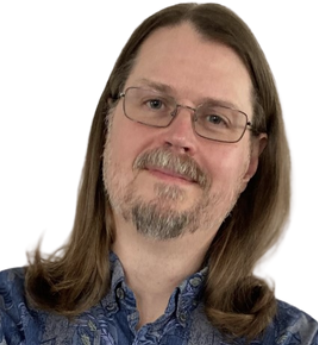 You've got this if you want it
As a hands-on analytics leader, my experiences have taught me future employers are going to expect a certain level of skills with data - just like they expect a certain level of skills with Excel, Word, and PowerPoint today.


My mission is to empower you with the data skills needed for the data driven-future of business. What I teach isn't fluff, they are the same battle-tested skills and techniques I've personally used in my 10+ years of analytics work.


Be ready for the data-driven future of business.