Learn to Answer the Most Common Questions in Business Analytics.
Be a Part of the Data-Driven Future.
Logistic Regression with Microsoft Excel or R programming -
choose your own adventure.

"I really do enjoy your courses and teaching style. I've taken make other courses (far too many actually) that weren't nearly as good; your explanations and focus on what actually matters in a business context makes the information much more relatable. I'm looking forward to taking your R and ML courses next."
-Courtlin Holt-Nguyen

Why Logistic Regression?


First, it is important to be crystal clear on this point - predictive analytics like logistic regression are NOT the sole purview of Data Analysts/Scientists.


ANY professional can learn to analyze data with logistic regression and have more impact at work. Logistic regression is one of the most common analysis techniques in the world for a reason - it is powerful and broadly applicable. With skills in logistic regression, you can analyze data to provide insights like:


[Human Resources] - What factors/behaviors predict a good employee will quit?
[Non-Profit] - Are education and age highly associated with someone becoming a donor?
[Supply Chain Management] - Do particular component combinations have a higher chance of product failure?
[Customer Service] - Can we predict if a call will be escalated to a manager?
[Marketing] - What are the demographic factors that predict conversion?


Here's the best part - you can conduct logistic regression analytics in Excel. No code required!


As wildly useful as logistic regression is for any professional, I have yet to find a thorough introduction to logistic regression analysis with Excel. So I decided to build this course.

Why Excel and R?


The concepts behind logistic regression are the same whether you conduct your analysis in Excel, R, Python, SPSS, SAS, whatever. What differs are the hands-on aspects of conducting logistic regression analysis with your tool of choice.


The core Dave on Data philosophy is a "choose your own adventure" approach to learning data skills:
👉 Many professionals will find, with the right techniques, Microsoft Excel is all the analytical tooling they need.
👉 Other professionals need "more power" than what Excel provides out of the box. This is where R comes into play. For example, analyzing millions of rows of data.
👉 Lastly, some professionals will start with Excel and eventually move to R as their needs change over time.


Why build two separate courses when so much of the material would be the same? It just doesn't make sense.


That's why this course has hands-on labs in both Excel and R. Choose your own adventure.

The Future of Business Will Be Data-Driven.
Is data reshaping your profession?

While data has always been used in business, things have changed. Functions like HR, Product Management, Sales, Marketing, and Customer Service are embracing advanced analytics to drive better business outcomes.


In the future, employers will expect data skills just like they expect skills with Word, Excel, and PowerPoint today.


Do you want to be a part of this data-driven future?
It's hard to avoid all the social media posts, magazine articles, and news clips trumpeting how analytics are permanently changing the way organizations operate – and changing the expectations of employers.


Skills with logistic regression allow you to get to the "why" of what is going in your processes and systems. In the future, employers will need professionals that can go beyond the "what." Will you be ready?


Think your lack of math/programming skills hold you back?

This course teaches you how to analyze business data using logistic regression. Whether you use Excel or R, there is no complex coding and no complex math.


Sound too good to be true? Check out the lesson preview videos in the curriculum section 👇.
Unlock powerful analytics

Using your Excel or R skills, you can learn to apply logistic regression to your business data. You will be able to analyze complex processes/systems, evaluate the quality of your model predictions, and interpret insights to stakeholders.
Unlock Logistic Regression
Risk Free
Helping you become a part of the data-driven future of business is my mission, but it has to be right for you. If you are not 100% happy with The course, let me know within 30 days of purchase. I will refund your money, no questions asked.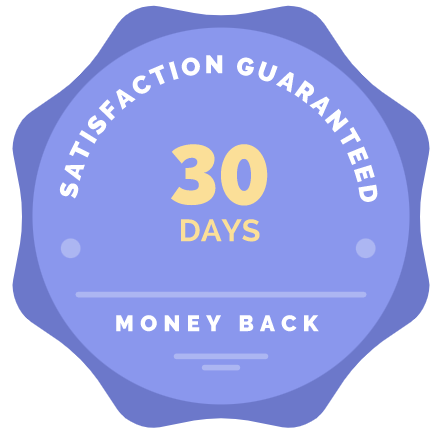 Logistic Regression With Excel & R Curriculum

Frequently Asked Questions


How much is the course?
The course is a one-time purchase of $199 + taxes.
This includes any updates and additions to the course.
How long do I have to complete the course?
You have LIFETIME access to the course upon purchase.


Can I really perform logistic regression analysis using Excel?
While it might be hard to believe, the quality of logistic regression models that can be built with Excel is exactly the same as using tools like R and Python.
Never underestimate the power of Excel!
Do I need to be an Excel expert to take this course?
Absolutely not. If you know how to use Excel tables, pivot tables, charts, and common Excel functions (e.g., SUM), you are good to go. No fancy Excel needed.

Do I need to be a R expert to take this course?
Negative. While the course uses packages like dplyr and caret, the level of R skills required are quite minimal.


What if I need 1-on-1 help?
Students of Dave on Data live and online courses can purchase 1-on-1 analytics coaching services.
Will I need to buy any software?
The course assumes that you have access to Microsoft Excel. If you do not have access, you will need to get an Excel license.
R is open source and free.
I use a Mac. Is that a problem?
The course labs assume using Microsoft Excel on Windows. Translating the labs to Excel on Mac is easily done.
R and RStudio run on Mac and Windows. No lab translation is needed.
I am a full-time student. Are there discounts available?
Yes, you can contact Dave regarding student discounts.
What is the refund policy?
You can ask for a refund within the first 30 days after purchase. No questions asked.


Got questions?
Feel free to drop Dave an email.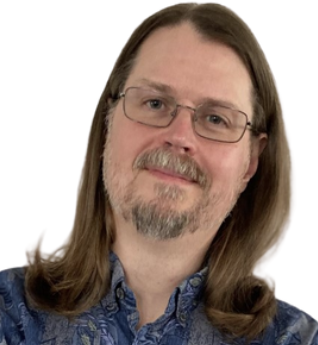 Your Instructor & Coach
Dave Langer is the founder of Dave on Data where he crafts and delivers training designed for ANY professional to develop valuable data analysis skills. Dave's vision is a world where data analysis skills are as common as skills with Microsoft Office.


Dave has successfully trained 100s of professionals in a live classroom setting and 1000s more via his online courses and tutorials. Dave is a hands-on analytics artisan, having used the combination of Excel, SQL, and R to deliver insights that drove business strategy at companies like Schedulicity, Data Science Dojo, and Microsoft.


Dave holds a BA in economics and a MS in computer science from the University of Washington.